Contacts
0086-13650875099
0086-13760620808
Email:
Address:Room 09,12/F,A Building,HongYu Square,No.205 Baogang Road,HaiZhu District,Guangzhou,China
Payment Terms
Westerm Moneygram :
wan quan xu
Product Showcase
SS12 Chaton Montees Garment Accessary Rhinestone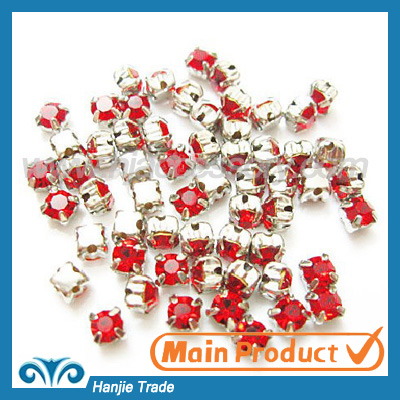 Product Details:
Product TypeRhinestone
MaterialCrystal
Shape Round
Rhinestones Type Loose Rhinestones
Technics With Rimmed Metal
Style Flatback
UseBags, Garment, Shoes, Caps
Colorred,pink,crystal,blue,black,AB colors,etc
Size 4mm,6mm,8mm,10mm etc
Place of Origin Guangzhou, China
Brand Name HJ
Model Number WH111100066
QualityCrystal or Acrylic and Rimmed Metal
TechnologyPoint back and Flat back
Payment & Shipping Terms:DHL,UPS,FEDEX,EMS.
Minimum Order Quantity:1440pcs
Port: Guangzhou
Packaging Details: 1440pcs/package, or according to customer's request
Delivery Time: 2~5days
Payment Terms: Paypal, T/T, Western Uniom
Supply Ability: 50000package/week
Description:
• Materials: Rhinestone Crystal or Acrylic with Metal Claw
• Size:4mm,6mm,8mm,10mm 12mm,14mm,16mm,18mm
• Short lead time and Fast delivery
• Suitable for Jewellry bracelet,necklace,earing Cloth and more
• Small order acceptable
• Item NO: WH111100066
• For your convenience and to help you save time,please tell us the shape,size,color and quantity.
We'll reply you within 12 hours in working days
Application Instructions

Acrylic Round Crystal Rhinestone in setting. They are so sparking and perfect to match your bows.It is very cute when decorating your hair clips,party dress, craft, hat, bag, boutique, accessories etc......,you can enjoy the process of DIY(Do It Yourself),enjoy your beautiful life.....